"The ACC and Raycom have been great partners since 2002!  The tradition continues with this extension for GEICO. With the reigning National Champions in Football ( Clemson) and men's basketball ( North Carolina), the conference has never been stronger. We look forward to continued success!"
Drew Mills
CHARLOTTE, N.C. – Raycom Sports announced today that GEICO has renewed as an Atlantic Coast Conference Official Corporate Champion. Raycom Sports manages the ACC Official Corporate Partner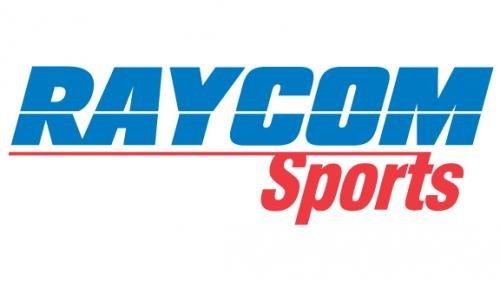 program. GEICO has been an Official ACC Corporate Champion since 2002. In addition to its longtime sponsorship support of the ACC, GEICO is proud to offer ACC member schools alumni, faculty and staff a special discount on auto insurance.
"The support of the ACC Corporate Champions is very important to the personal growth and success of our student-athletes," said ACC Commissioner John Swofford. "GEICO has been an outstanding member of the ACC Corporate Champions and we look forward to continuing our partnership."
"We are proud to continue our longstanding partnership with GEICO as an ACC Official Corporate Champion," said Bill Lancaster, Raycom Sports Vice President of Sales. "Since 2002, GEICO has been a dedicated member of the Corporate Champion program. We are very proud to continue the relationship between GEICO, Raycom Sports and the ACC."
About GEICO
GEICO (Government Employees Insurance Company) is a member of the Berkshire Hathaway family of companies and is the second-largest private passenger auto insurance company in the United States. GEICO, which was founded in 1936, provides millions of auto insurance quotes to U.S. drivers annually. The company is pleased to serve more than 15 million private passenger customers, insuring more than 24 million vehicles (auto & cycle).
Using GEICO's online service center, policyholders can purchase policies, make policy changes, report claims and print insurance ID cards. Policyholders can also connect to GEICO through the GEICO App, reach a representative over the phone or visit a GEICO local agent.
GEICO also provides insurance quotes on motorcycles, all-terrain vehicles (ATVs), boats, travel trailers and motorhomes (RVs). Coverage for life, homes and apartments is written by non-affiliated insurance companies and is secured through the GEICO Insurance Agency, Inc. Commercial auto insurance and personal umbrella protection are also available. For more information, go to www.geico.com.
About the Atlantic Coast Conference
The Atlantic Coast Conference, now in its 65th year of competition and 15 members strong, has long enjoyed the reputation as one of the strongest and most competitive intercollegiate conferences in the nation. ACC members Boston College, Clemson, Duke, Florida State, Georgia Tech, Louisville, Miami, North Carolina, NC State, Notre Dame, Pitt, Syracuse, Virginia, Virginia Tech and Wake Forest continue to build upon the cornerstones on which the league was founded in 1953 with a consistent balance of academics, athletics and integrity. The ACC currently sponsors 27 NCAA sports – 14 for women and 13 for men – with member institutions located in 10 states. For more information, visit theACC.com and follow @theACC on Twitter and on Facebook (facebook.com/theACC).
About Raycom Sports
Charlotte-based Raycom Sports is a leading independent sports sales & marketing, syndication, event management and production firm. Raycom is the current syndicated television rightsholder of ACC men's basketball and football telecasts through 2027. In a partnership with ESPN and the ACC, Raycom operates the ACC Network, which distributes ACC content through live television broadcasting, original programming via digital technologies, historical archives, mobile applications, social media, ACC Championship events and the official ACC website.
Raycom Sports' parent company Raycom Media, located in Montgomery, Alabama, owns or operates 65 television stations covering over 16 percent of the United States across 20 states.